Can anyone tell me why is Canseco running away of the front photo?
I like this UD card design a lot!!!!
I like cards with 2 photos even if they usually have the secondary card small and usually only face-size. But here we have an almost 2/3 photos in the back of the card! That's plenty of image to look upon! Ok...if you like having all ML stats you may be snapping at me right now. I'm happy with a couple of years, like the last 5 years in max and a bigger photo.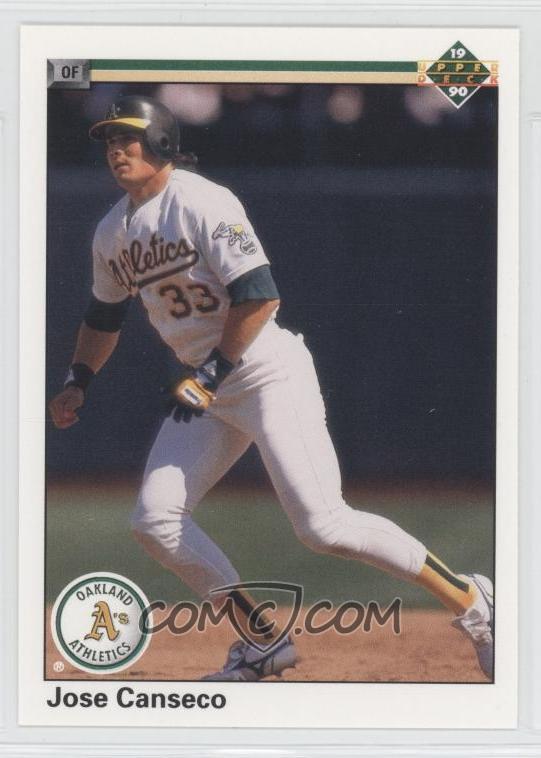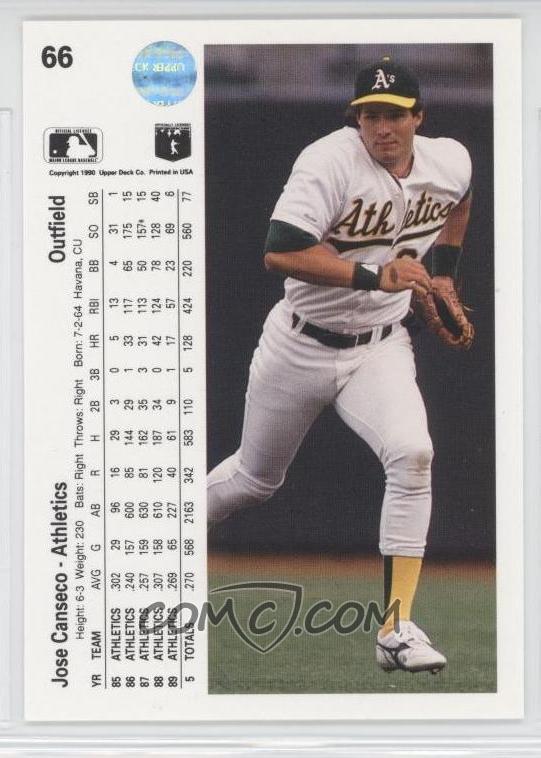 And Canseco does have a good looking card back stats for that matter. For this specific card I'd say I'd switch the photos. The first one make me really think he is like falling of the picture.
His Yankee career is something to forget. But that's not his fault but the stolen-policy that I don't like! And believe it's not only in baseball. Having a team buying a player just for other team not having him, and then not even use his skills to play often is not something I believe in.
Well...none the less I'd like to have his Yankee card.