Well, after what happen to Melky Cabrera does it mean that my RC of him is to thrown in the garbage?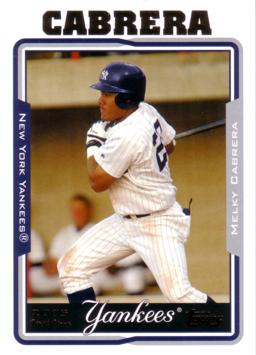 I was thinking until now that Yankees had done so wrong sending him off even more with Brett Gardner out-of-action.
I cannot understand why they're into doping. Does it makes them jump higher? Well, the fall will be so much higher too...
Well, I'll keep the card. It will be on top of my 'bad-players' cards pile.