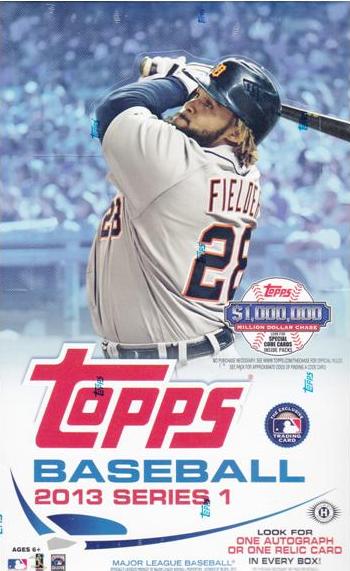 Finally yesterday one of the European sellers I follow on eBay started selling the Topps 2013 Series 1.
I got 10 packs. They are all Hobby packs.
Not that I wanted them to be Hobby to get some 'hit'. The thing is they were only selling Hobby packs.
I hope they arrive soon. Probably by Wednesday.
Will have fun opening them after what I already saw you all posting on the web.