Kirby Puckett is a one-team-player. And that makes me like having his card.
Even if he's big enough to almost pop out of the card! That's the feeling I get everytime I see this photo.
He seems to be looking to a far ball, like he had sent it for a long trip.
was this a HR swing?
I like thinking it was.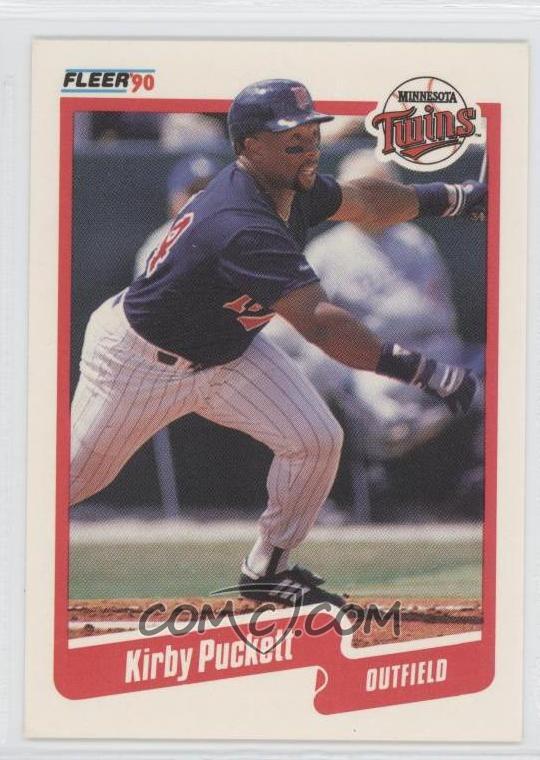 This is '90 Fleer card #383. I like palindrome cards. So this is a plus to Mr. Puckett.
I got this card on one of the three packs I bought back when I started buying baseball cards.
So this was one of the first '90s cards I got right after buying 2010 and 2012 cards.
I thought I might try see what players were making fans happy back at XX century.
Looking at card back...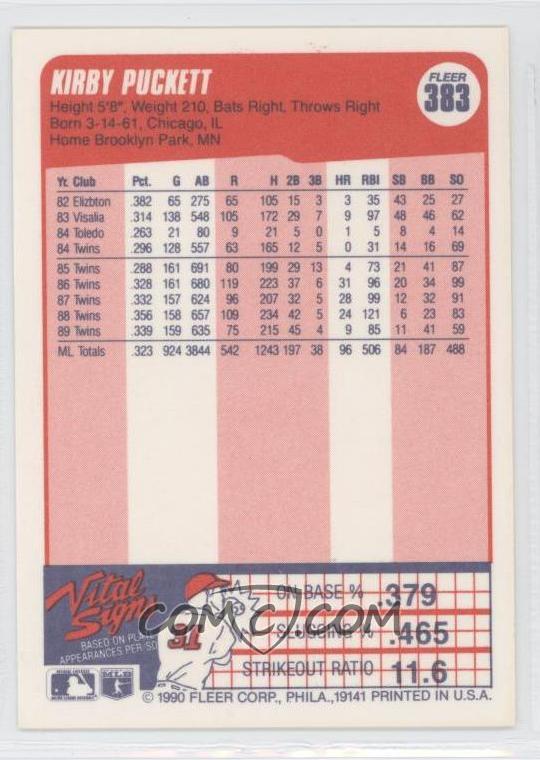 ...one can see that Kirby have a MLB 6-year .323 BA at '90 season start.
After ending his career at '95 he got a career .318 BA.
That, for a newbie and probably for a expert collector, is quite awesome!
I think it would have been nice of Fleer to have the player on the 'Vital Signs' block to wear the real player number.
Kirby is a HOF since 2001 and if I didn't payed much attention to his card at first, after some reading and some youtube videos I started to look at it with a new light.
When we see a player during his playing years we know him, we remember those specific plays he made on that particular game.
With those players when we look at their cards we can almost see those images playing right in front of us, just by looking at the photo on the card.
But I new, at first that he might have been some player because I also got this card of him.
Bo Jackson I new was great and if together with Puckett they were the 'Human Dynamos' I was lucky enough to get his card.