Look I'm back to more woman baseball player talk.
Today I'm going to talk about Cole Hamels handsome way to play the game.
I have 3 cards of him. That's not enough. It simply is not enough. So I want more!
I have this 2010 Upper Deck card: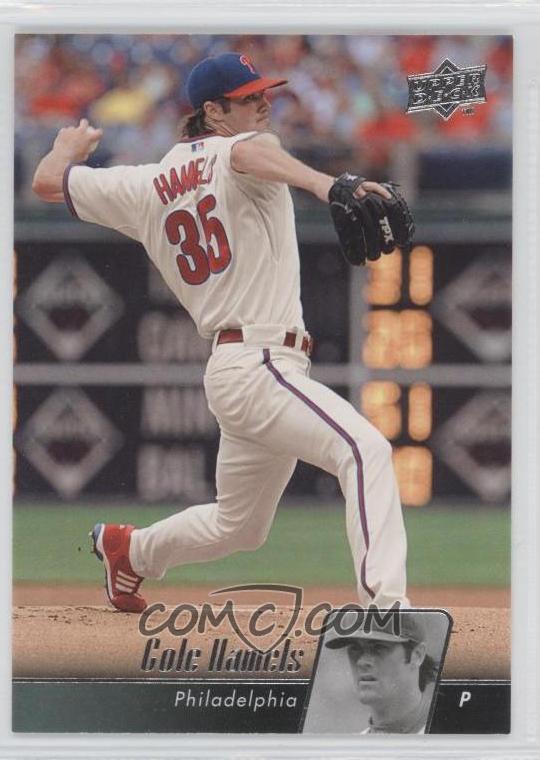 For start his a lefty. I like lefties. And what I like in this UD card is that I can forget his a Phillie. I was so rooting for him to be signed by my Yankees, but then he re-signed with Phillies again for a 6 year contract. So I will have to see him throwing in his handsome way for Philadelphia once more.
And why do I like him so much?
He is a bad boy. Eheh One dissimulated bad boy. He have this angelic-teen-look but then it is all betray by those eyes.
You can see them in the next card: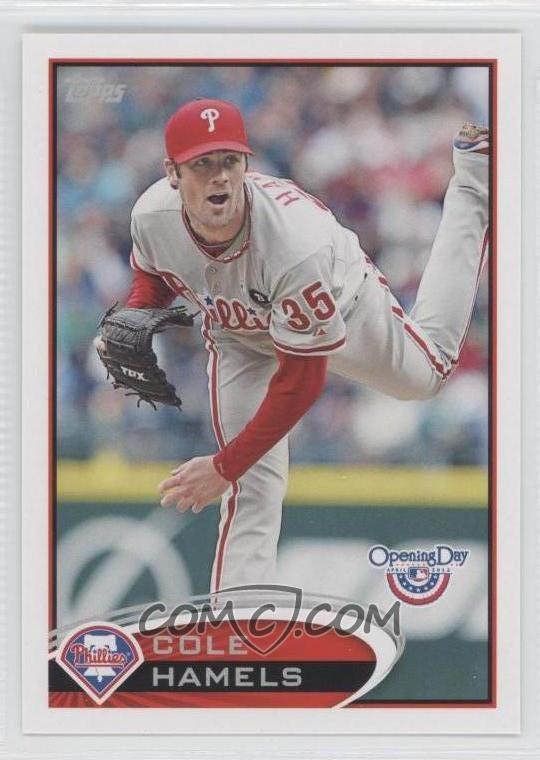 Oh-oh an other good pitch! Besides being so cute and handsome he is a good pitcher.
And yep, I saw the game he pitched to the baby rookie Bryce Harper.
Is he feeling women are all paying to much attention to rookies like Harper? Well, don't worrie Cole, let them all go to their side I'll stay here...
...to rub his hair. Some baseball players do have great hair. I wonder what kind of shampoo they use...
That's why other day I got my third Hamels card a got pretty happy. It's a mini. A 2009 Topps206 mini.
Peek-a-boo! Why they've chosen this photo I cannot understand. It does not show all full Hamels. It's such a waste...
But what make up for that is the fact his looking at me. Well, I am entitled to think so.
And will be hoping, by a ray of luck, to see him in pinstripes.