Since it seems I cannot find a blog about sports cards written by a woman let me illuminate you about the
woman perspective
of collecting cards.
Only when I got my Dustin Ackley 2012 Topps Heritage card I did discovered him.
I don't see Mariners games so never mind I only paid attention to Ichiro. But after seeing Dustin blue eyes..wow! Got to tape more Mariners games just to see him!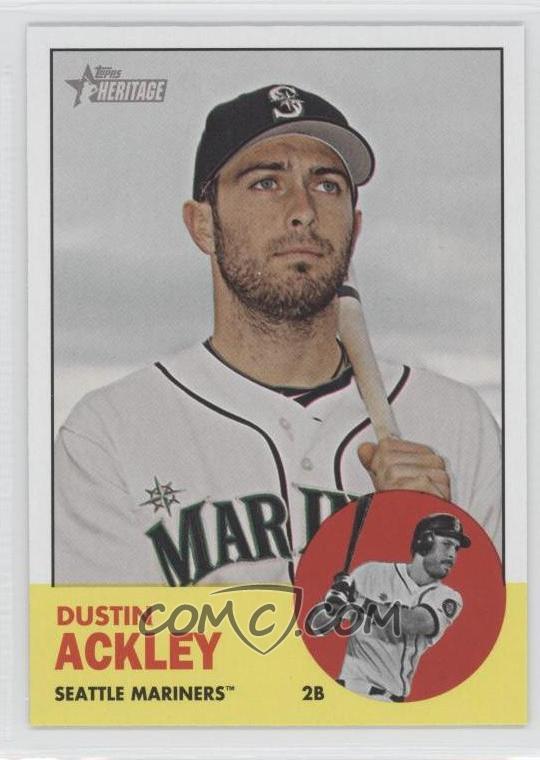 2012 Topps Heritage
I only have 2 cards of him. Both from 2012. The Heritage one and the Series 1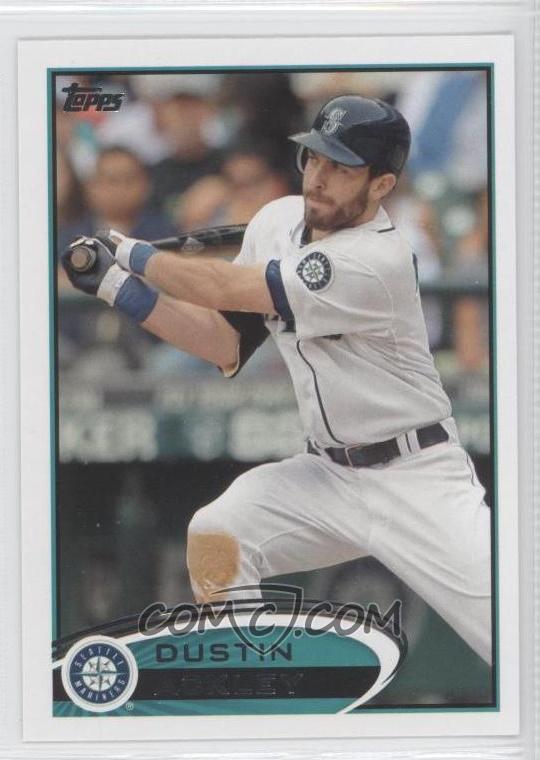 2012 Toppse Series 1
I just really don't know if he will be some spectacular player, but I know that from now on I'll pay really attention to him. It's on of those players that our eyes really like to see. And makes us happy that he plays baseball so there is no pads or helmets to keep him from the view.
And for that I just added him to my want list at
ZISTLE
.
And for now, I'll leave you with this great photo of him. Hoooo that beard...